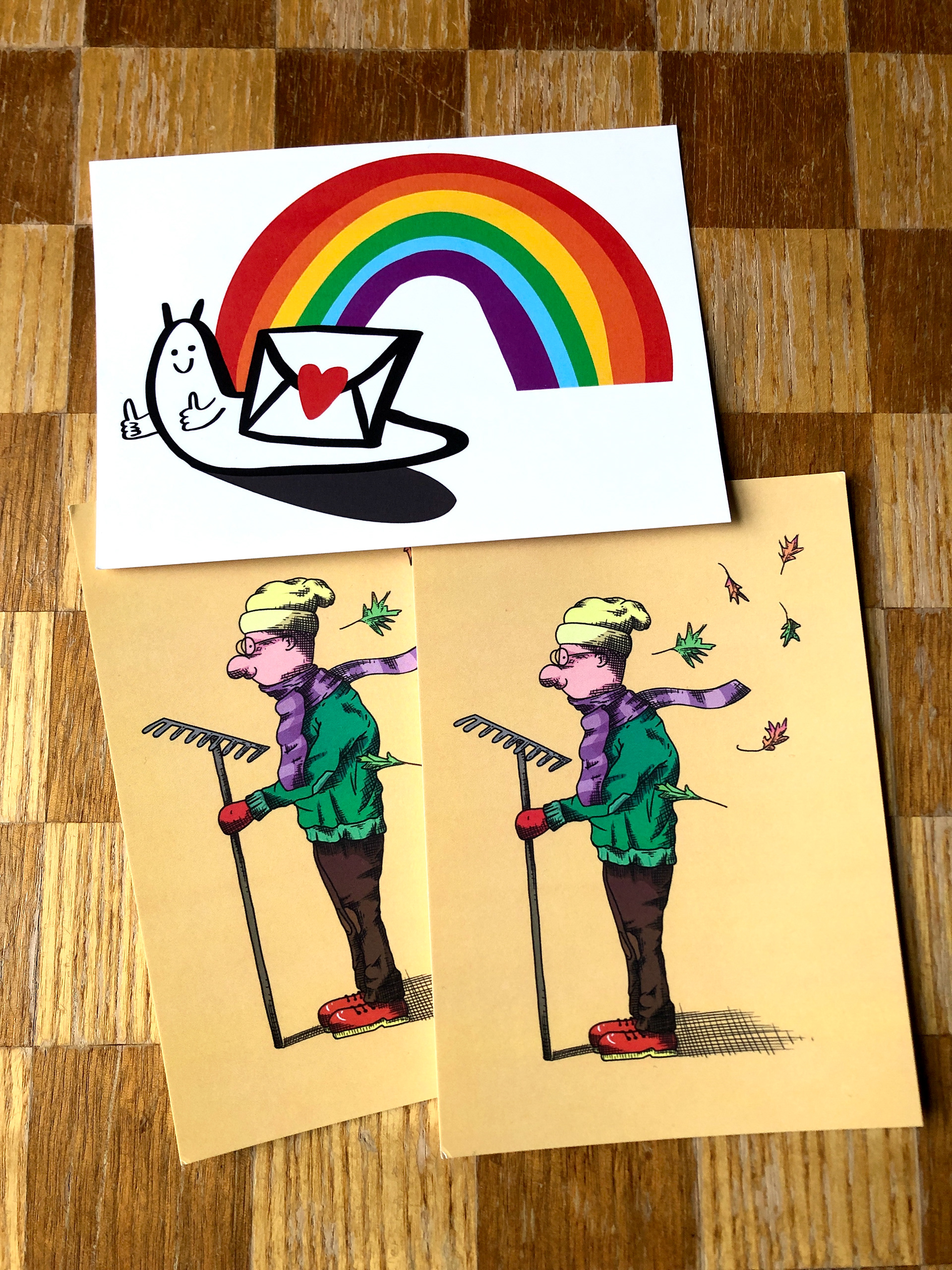 Post Snail Press is a project set up by artists Nicola of Fernandes Makes and Laura Of Loaf & Bear. The purpose of which is to produce affordable postcards designed by a range of different creators which, in turn, helps the creators spread their work and names. as well as being a great help to creators and a really fun way of  displaying art the project also donates 10% of its profits to samaritans who provide a helpline to those struggling to cope.
I was lucky enough to have my submission "Clearing the leaves" picked by Nicola and Laura to be part of their autumn postcard release which runs during the month of October.
You can Find This Design as well as others on their website 

or on their

instagram

where they update on new submissions regularly.